It is hot in Denver. Like in the 90s hot! This does not make it easy to keep two young Vizsla pups exercised. And unexercised Vizsla puppies are uber annoying. Luckily, Jenny had a work trip planned for the high country this week, so it was easy enough to pack up Louie & Cheeky and get them to an acceptable altitude for better weather.
And to our surprise, our good friend Heather was also working in the mountains this week! So after work yesterday, we met Heather at the trailhead for one of our favorite local hikes. It was Lou's first time hiking with Jenny without Bo around and he was an angel! He listened super well and we all had a great time.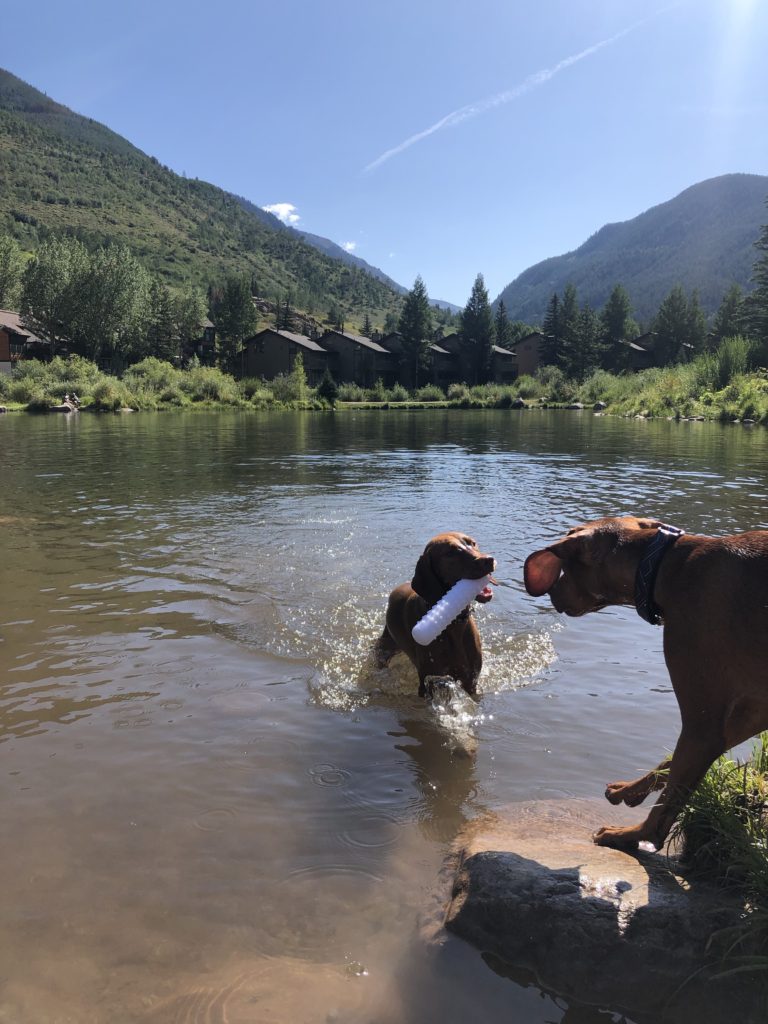 This morning before we headed home, we stopped at the local pond to practice some water retrieving for Cheeky before her NAVHDA test this weekend. Louie joined in too and had some great retrieves of his own. But Cheeky feels ready! The water seems to be the area that most Vizsla friends have struggled with NAVHDA because Vs don't always love cold water. It seems that Cheeky got her mother's Fargo genes, and may just be a Dakota Girl herself! Water temperature doesn't bother her and she willingly swims even in alpine lakes, so hopefully the lake down in Fort Collins will be no big deal. Ready or not, NAVHDA, here we come!