Kizmar 5280 Someone's Halo Slipped TKN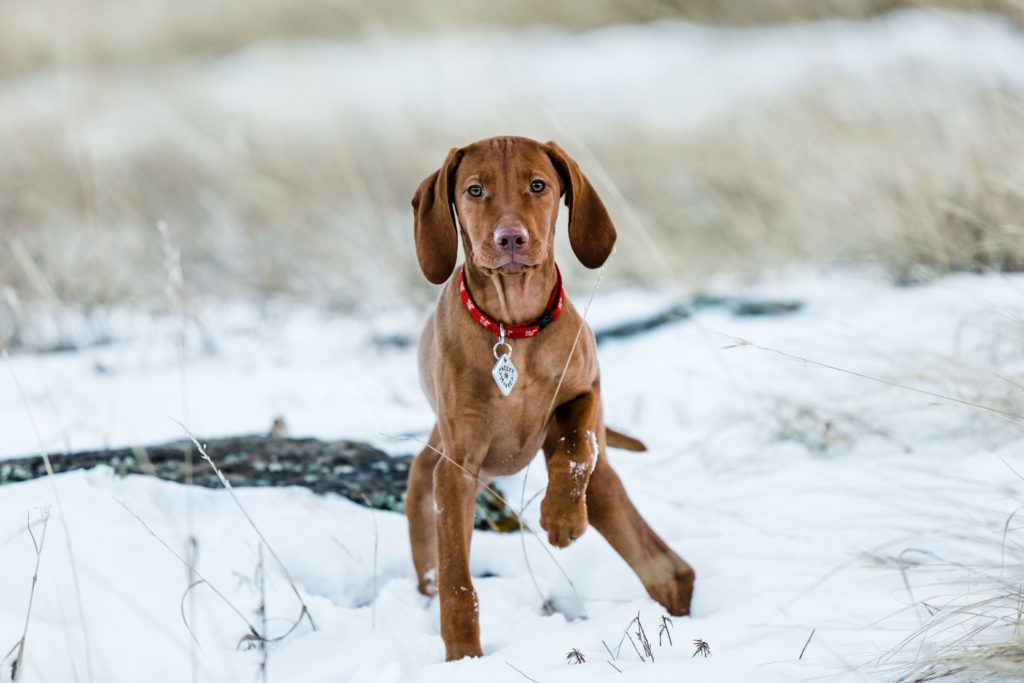 Cheeky was our keeper from our Halo x Kai litter, the Baby Halos.  Cheeky (fka Farrah) was born second, came out screaming that she wasn't first and stayed feisty!  In the litter she was a pretty pushy puppy.  Loved to tug, loved to train.  She scored very high at the temperament test, which solidified what we had seen in our home, a bold puppy that was always going to need a job.  Luckily, we have some plans for her to keep her busy!
Cheeky kicked off her performance career at a young 5 months of age when she completed the requirements for her Trick Dog Novice title.  Cheeky had to complete 10 tricks twice to qualify!  That was a lot for a puppy, but she did a fantastic job!
 Stay tuned, and for more updates on Cheeky, check out her tag on our blog.