One of the first things I wanted to do with Boujee once all the puppies went home was to take her up to Vail. I've also been dying to spend some quality time with Halo who has been living with Marc since the puppies were born. It would also allow Lindsay and Austin to have their house to themselves after having a roommate for 4 months. They have been super gracious hosts, but I'm sure they were ready for a break — weeks 6-8 of puppy rearing is NOT for the faint of heart!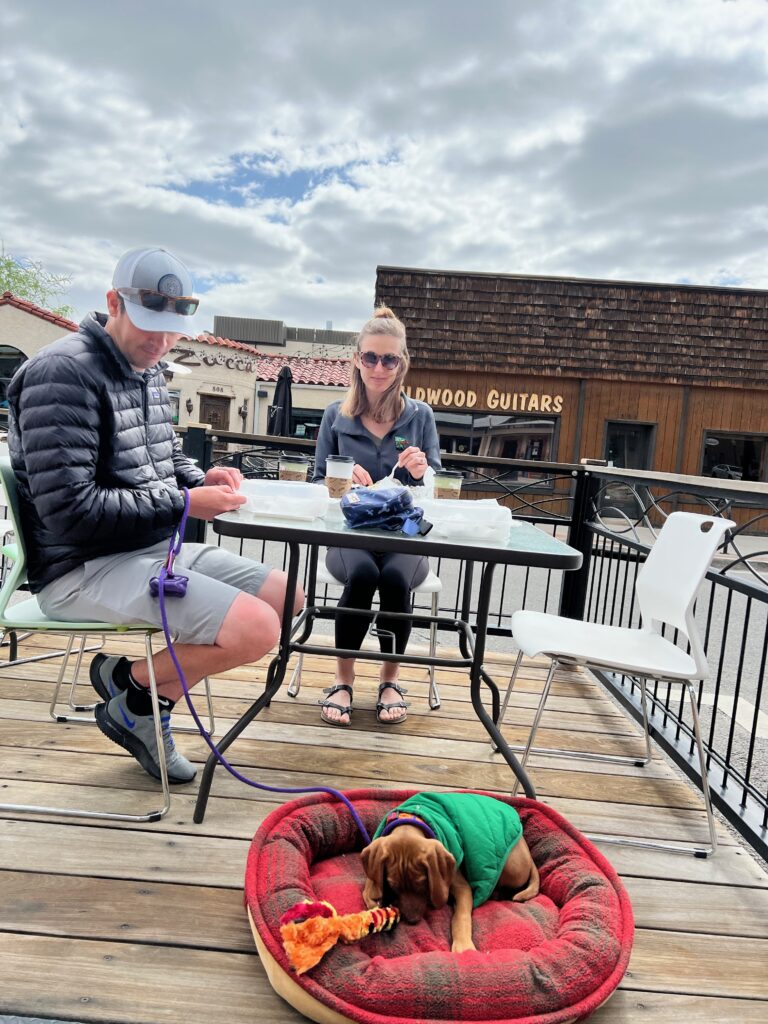 Sunday, Boujee ventured to her first coffee shop with Claire, my friend Dan, and me. We got a table on the patio, some hot coffee, and plopped her in a bed with a chewy. She got to meet several dogs, many people, and was exposed to cars, bikes, and a skateboard. She took it all in stride and was so happy to make the new friends.
After breakfast, I dropped Claire at the airport and picked up Halo & Cheeky from Marc's before heading up the hill. Boujee handled her first ride to Vail, and longest car trip so far, like a champion. She settled right in and slept the whole way.
While in Vail, she got to do her first and second hike. For the first time out, she was on a long check cord. This allows her too explore at her own pace, range out away from me a bit, but also helps with training her recall, and more importantly, keeps her from getting lost. I'm also careful too keep an eye on the clock and on her energy level to make sure she has enough in the tank to get back down the hill too.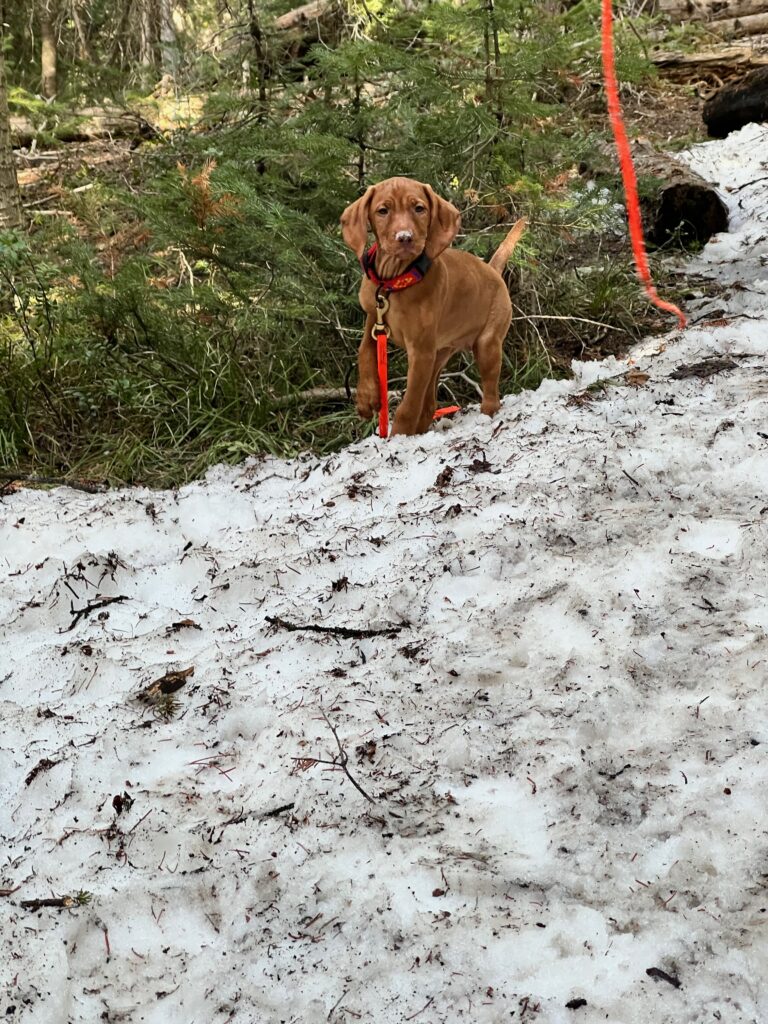 She did awesome. Walked over a log bridge with water rushing underneath, left the trail to explore the cover, and just generally had a great time exploring and being a brave girl. After two days of hiking, and learning the ropes of the Vail condo, we were lucky to be able to grab lunch with my co-worker Jenny. We dined al fresco so Boujee could join, and she did great!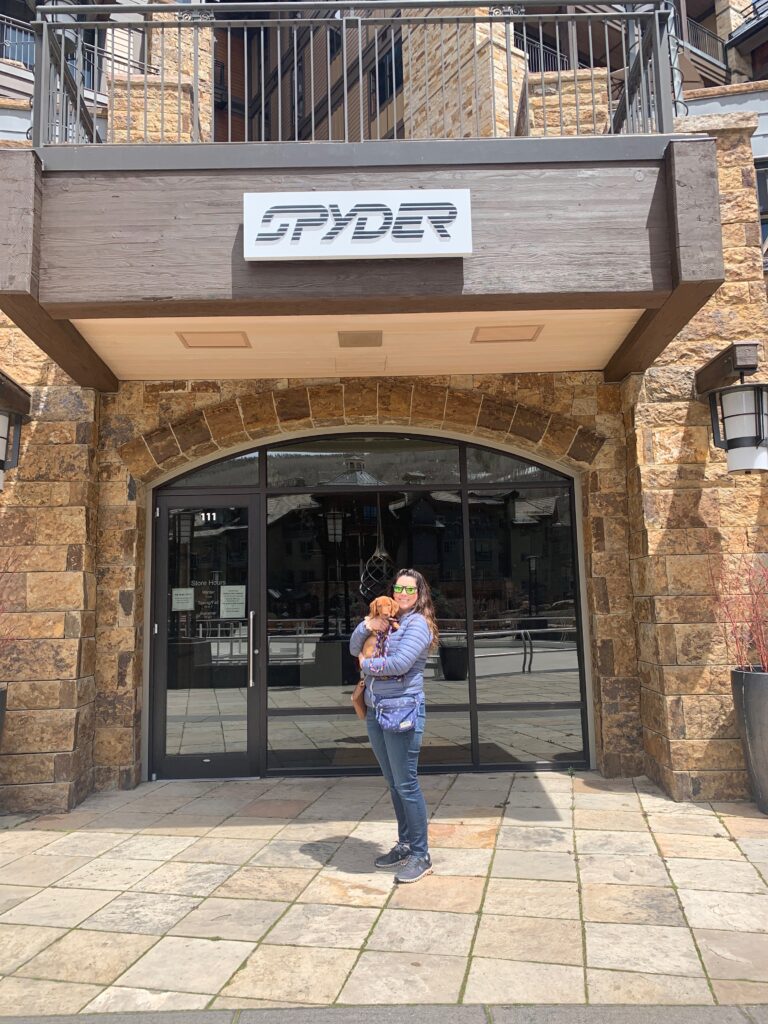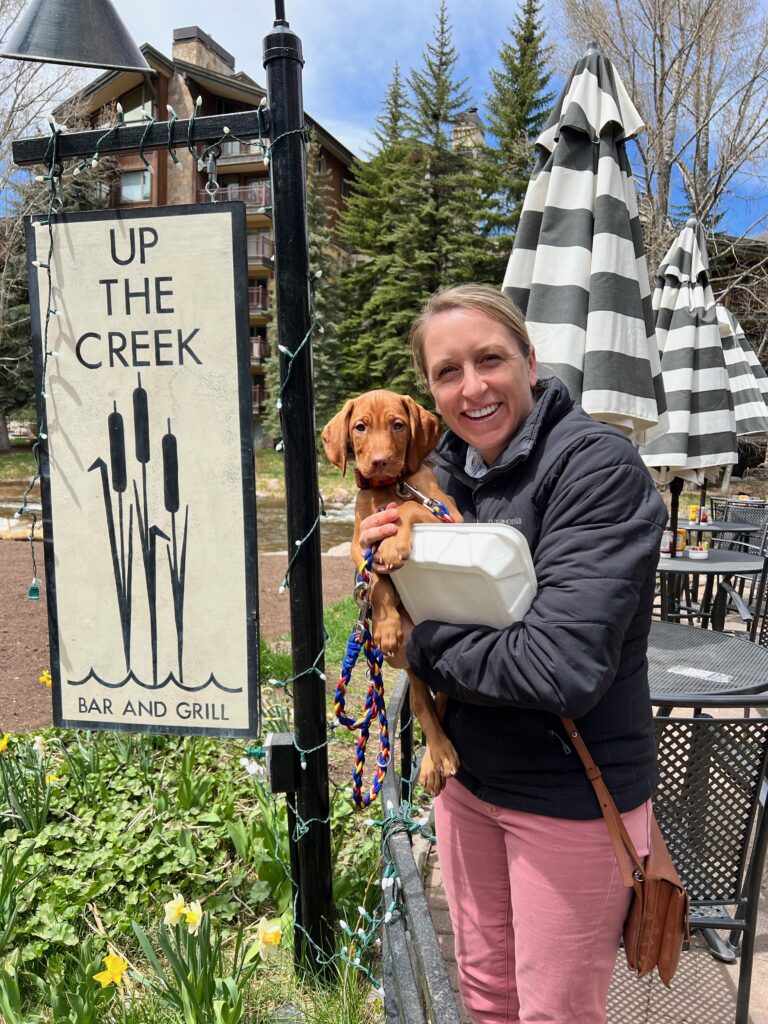 I had a doctor appointment today, so we came back from Vail. While I was at the appointment, my friend Sarah and her daughter Estes were kind enough to babysit Boujee. Boujee was able to play with her cousin Tabu and Estes decided to just start calling them, Tabujee! So cute. I'm really loving getting to pour into Boujee and show her off to my friends 🙂