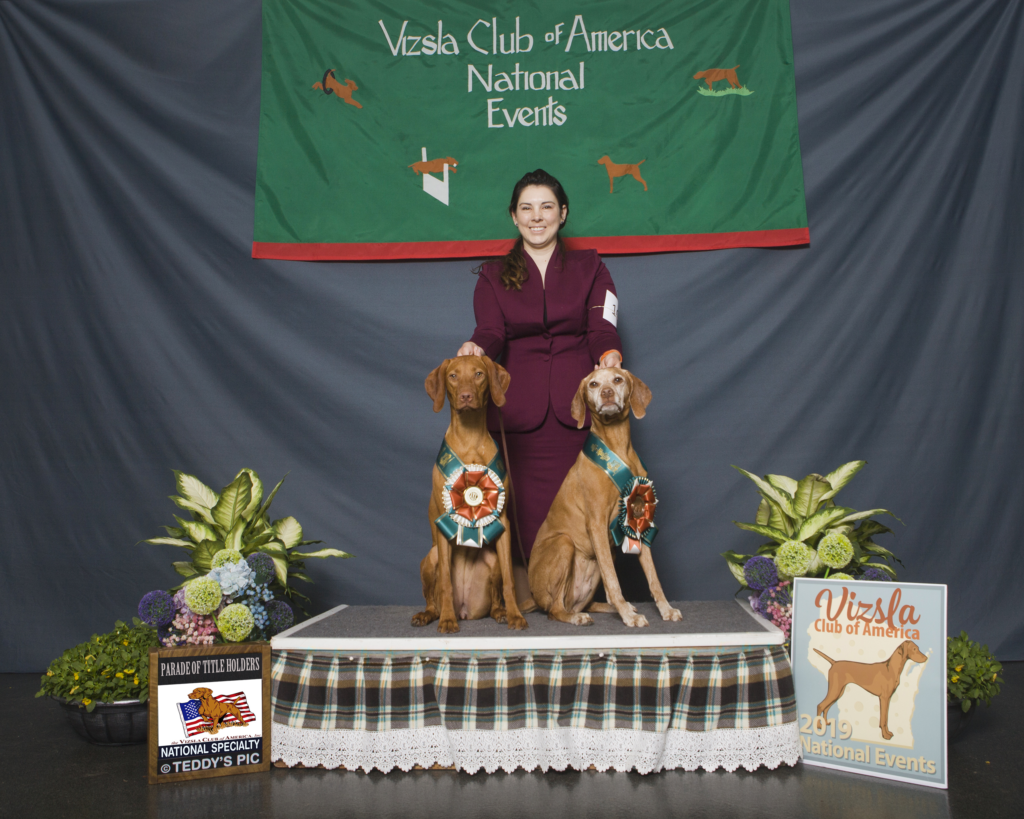 The last few days didn't go as planned. Cheeky was in an unfortunate situation where she was attacked by another dog. So our trip included a visit to an emergency vet, which is never fun. Luckily our friend Ginger was a rock of support and the vet was able to fashion a bandage so that our hotel room didn't look like a murder scene.
But bad news aside, it was fun to see some big wins from the family. First, we are most excited to brag on our little Louie! He placed in both his Sweeps and Regular class! This was his show debut and he totally held his own!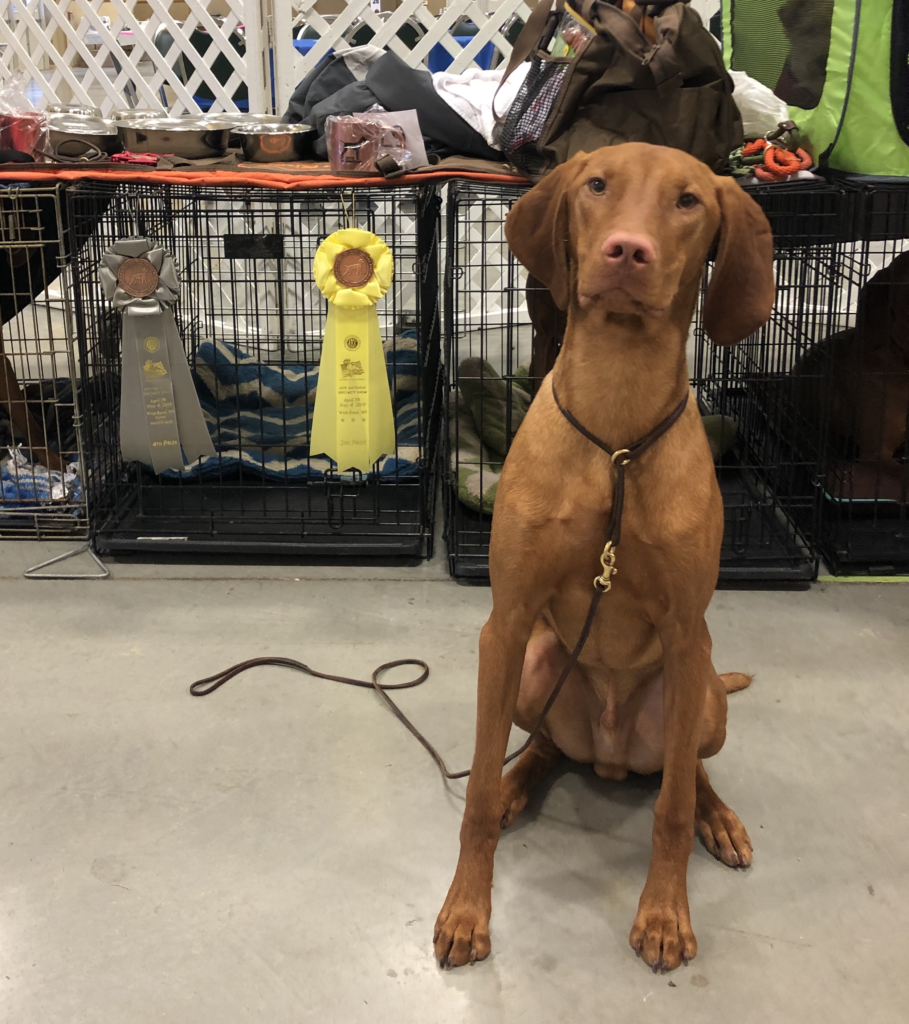 Also in Sweeps, Halo's Mommy, Bailey, won the 8-10 bitch class, and Kai's Mom, Silli, won the 10-12 class and went on to win Best Veteran Bitch in Sweeps! Daddy Kai won the Hunting Dog class AND went Best Stud dog — which we whole heartedly agree with! Karma was reunited with her friend Eva Phillipi who put Karma's BOS in Puppy Sweeps on her almost a decade ago! Eva and Karma were so cute in the ring and we don't think Karma ever stopped wiggling!
Karma also showed in the Vizsla All Star Review; a review reserved only for dogs who have earned a Championship and also a Field Championship, Amateur Field Championship, Master Hunter, or NAVHDA Utility Prize 1. Before they bring in the judges, they announce all the dogs, and Karma's name was so long, we got to make two laps! Then, Cheeky's Daddy, Kai, was announced Best in Review and his Mom, Silli, went Best Veteran in Review!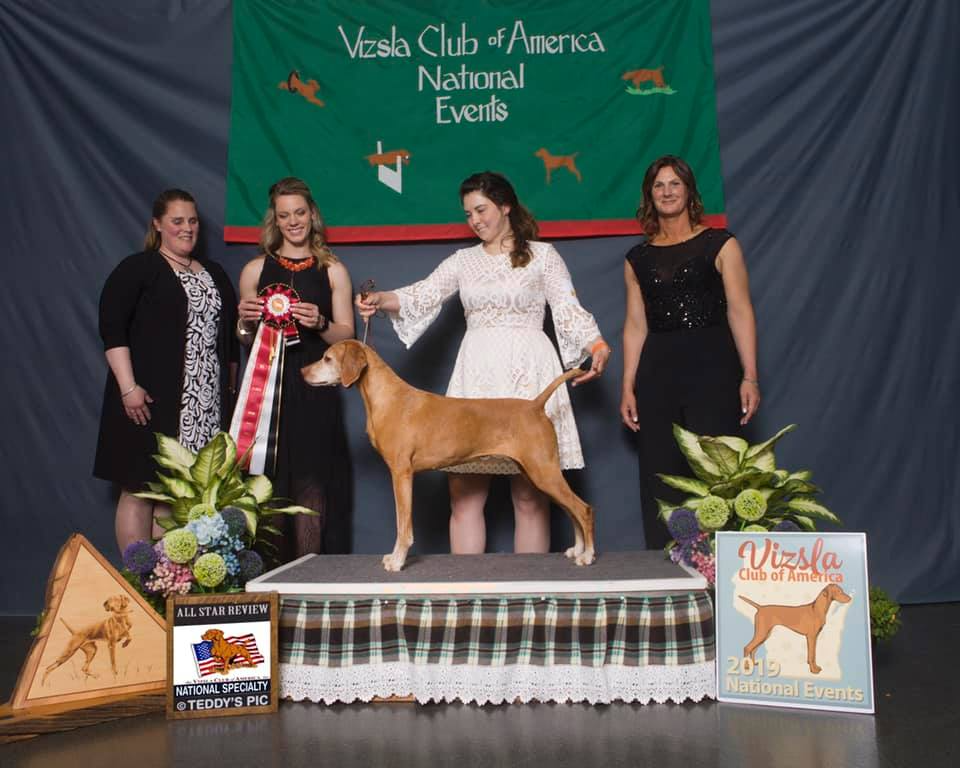 We were also able to parade around during the parades! Karma was in the the Therapy Dog parade and Cheeky was able to enter the Parade of Titleholders because she has her Trick Dog Novice title — she was super cute, carried her ribbon around and everything 🙂
Now for the long road trip home; looking forward to hosting everyone in Colorado next year!