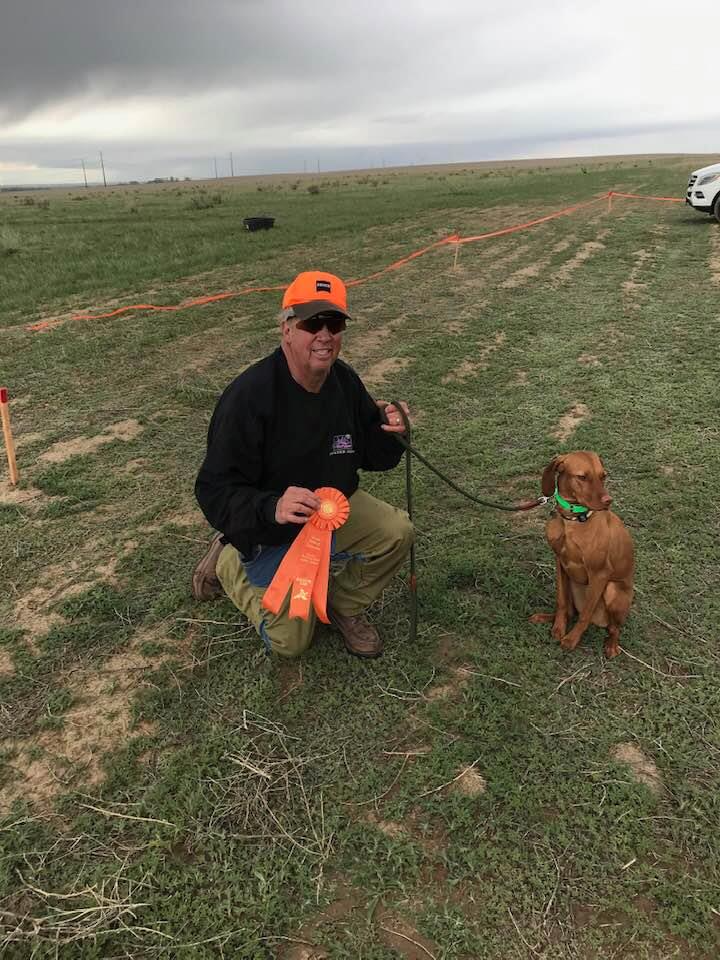 As you know, Byron and Maggie picked up their first 3 JH legs a couple weeks ago in Montana. Well today they hit the bird fields here in Colorado and managed to pick up their 4th and final pass to make Maggie a Junior Hunter!
She is a little rocket in the bird field and already loves retrieving so much, we know they will make quick work of the Senior Hunter skills too.
For now, she is known as Kizmar 5280 Magnolia Halo JH TKN! We are so proud of our little bird girl and her owner/handler, Byron! Can't wait to see what this talented little beauty does next!