It's been a very busy 4th of July weekend! We kicked off the weekend with a long; 8.8 mile, 1100 ft elevation gain, 4 hour hike. It was super fun, with our big extended family — Daddy Kai was there along with his littermate, Uncle Wyn. Halo has a torn pad and had to sit out, but Karma and Cheeky came along, as did our sweet Baby Louie and his housemate, Jade. Our friend Lindsay came with her Archer and Marmalade, and Tad also brought Fin (another Kai kid) and Cash (out of Karma's brother, Zeke!) Also, super fun, Lauren, who is Louie's Mom was in town! When Bo got Louie from us, we knew he had a girlfriend, Lauren, who was in grad school, but since October she has been upgraded to fiancé! It was so great to finally meet her; important part of our pack you know!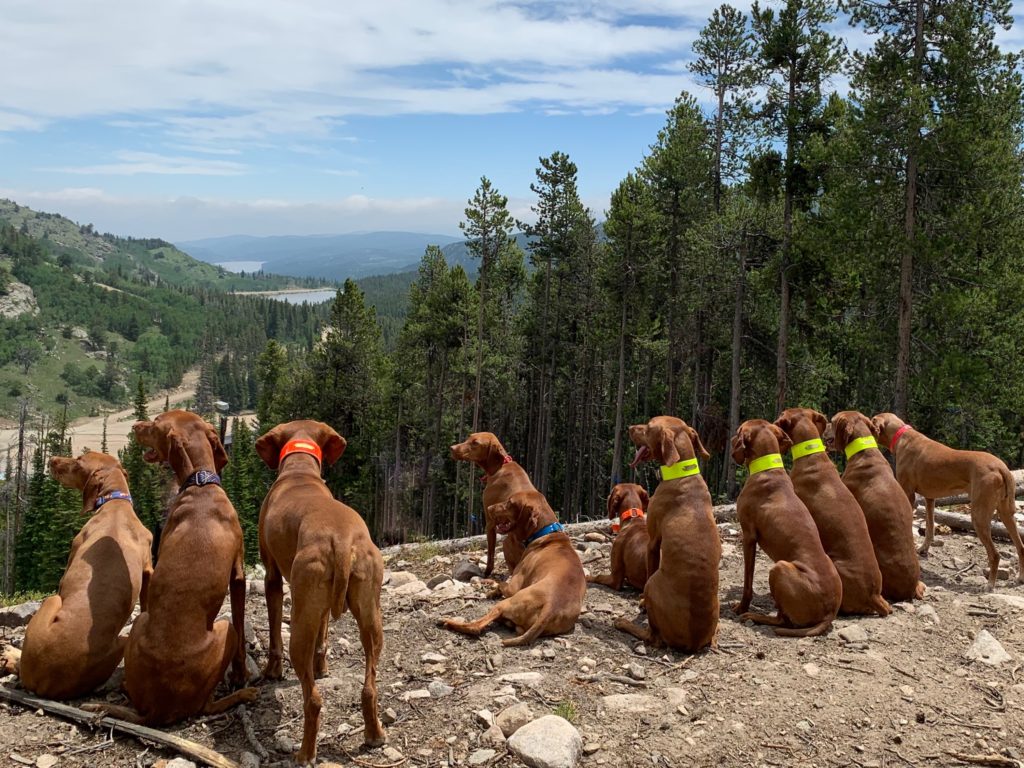 Anyhow, the dogs were total rockstars on our hike in Eldora! The weather was cool and there was a ton of snowmelt raging through, so the dogs had ample opportunity to cool off in the water. We got some great pictures of the group, and honestly, seeing our sweet Louie was icing on the cake! As breeders, you always hope you do the best by your puppies and put them in great homes. We feel so blessed! Louie looked awesome, has been socialized so well, and is growing up so nicely!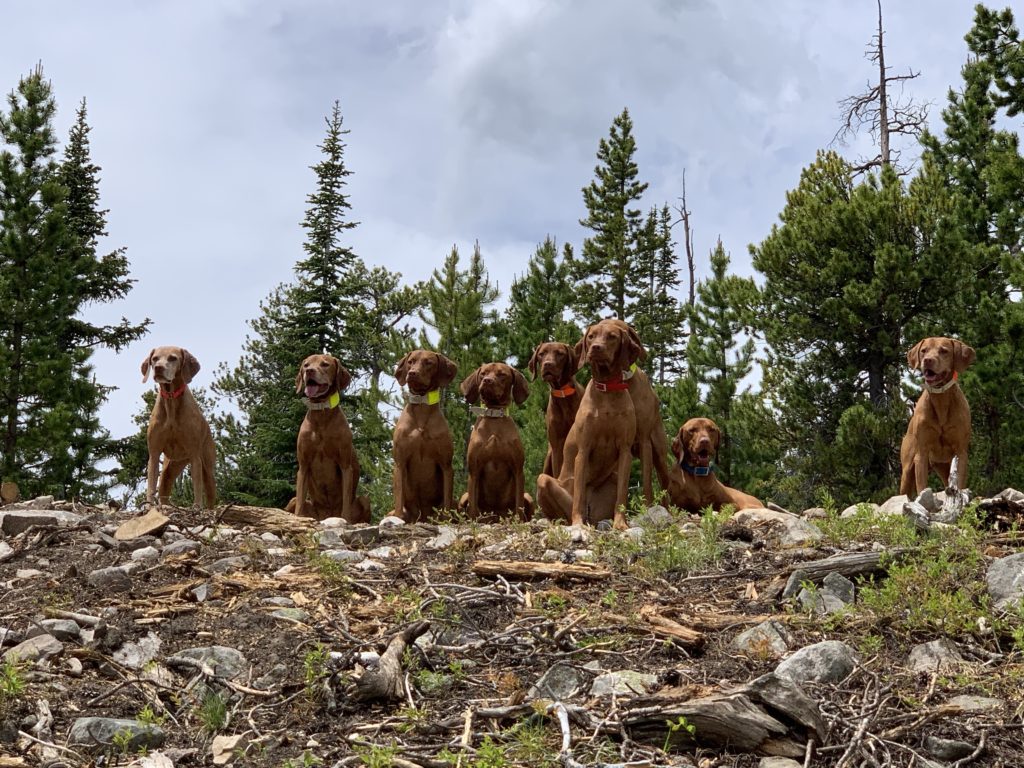 After the hike, Jenny and Lindsay hit up a local patio before heading back home to enjoy the 4th of July festivities. And if you want to enjoy festivities, taking your Vizslas on a 4 hour hike is the way to do it! In fact, it was so successful that we did it all over again on Saturday!! For Saturday's hike, we just took Cheeky as Karma was competing on Sunday. And man, was Halo MAD to miss out on TWO hikes — it's her favorite pastime, so hopefully, she is healed up soon and back on the trails with us!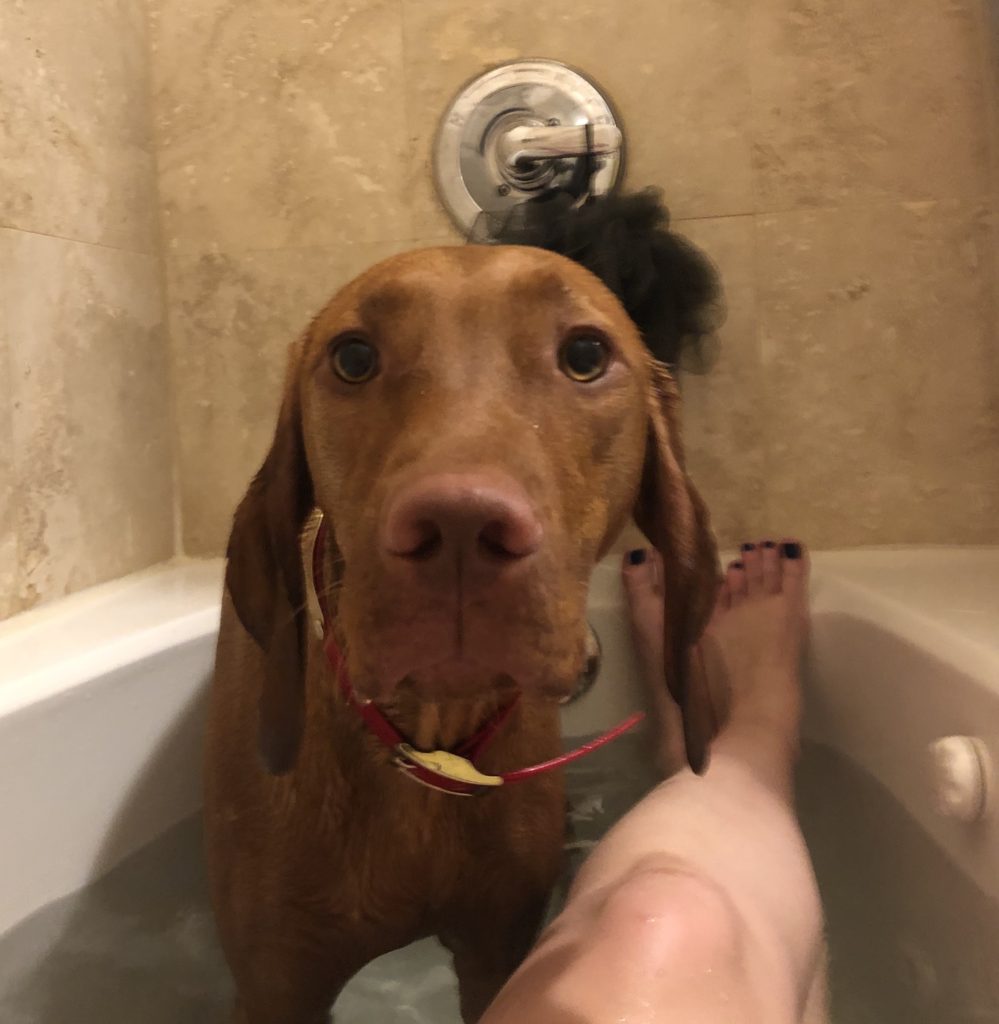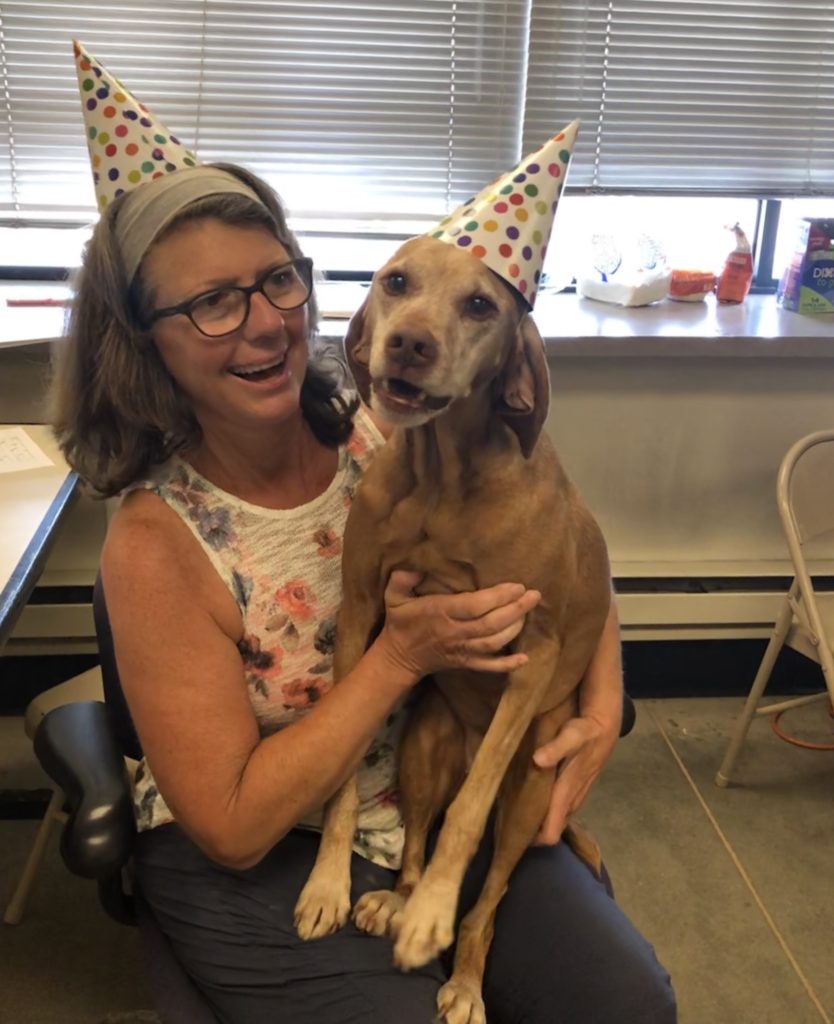 Today was a change of pace. Karma was entered at the Golden Retriever's agility trial, and since it is the last trial before she turns 10 this month, we celebrated with some cupcakes and she visited all her friends! Our friend, Deb Lewis, even shares a birthday with Karma, so we got a special picture of our birthday girls! To cap off a fantastic weekend, Karma picked up a QQ!! That was #10 towards her PACH, so we are officially halfway!