What a fabulous few days. Jenny "had" to work in the high country this week, so she packed up her gear and brought Halo and Cheeky along for the work trip. Luckily, our Vail condo was smack dab in the middle of Jenny's work appointments so it was easy to bring them along. And seriously, can we talk about the perfect happy hour? Hiking with our girls in the high country is second to none!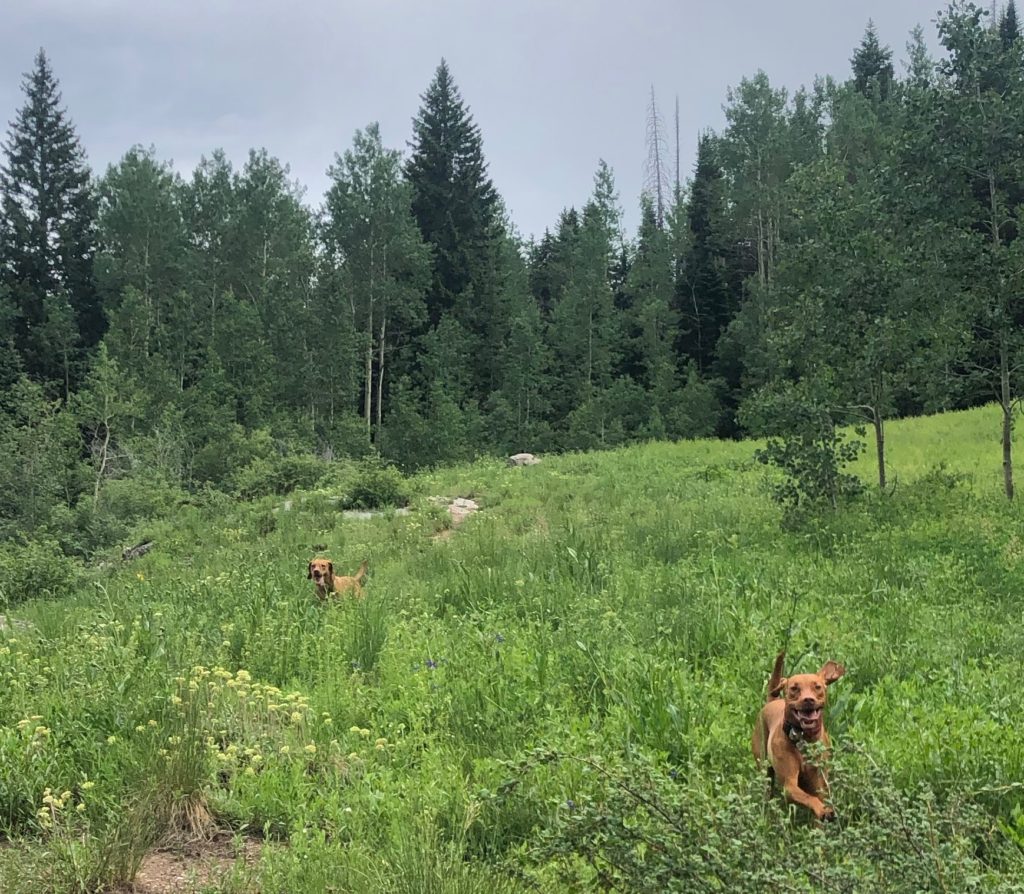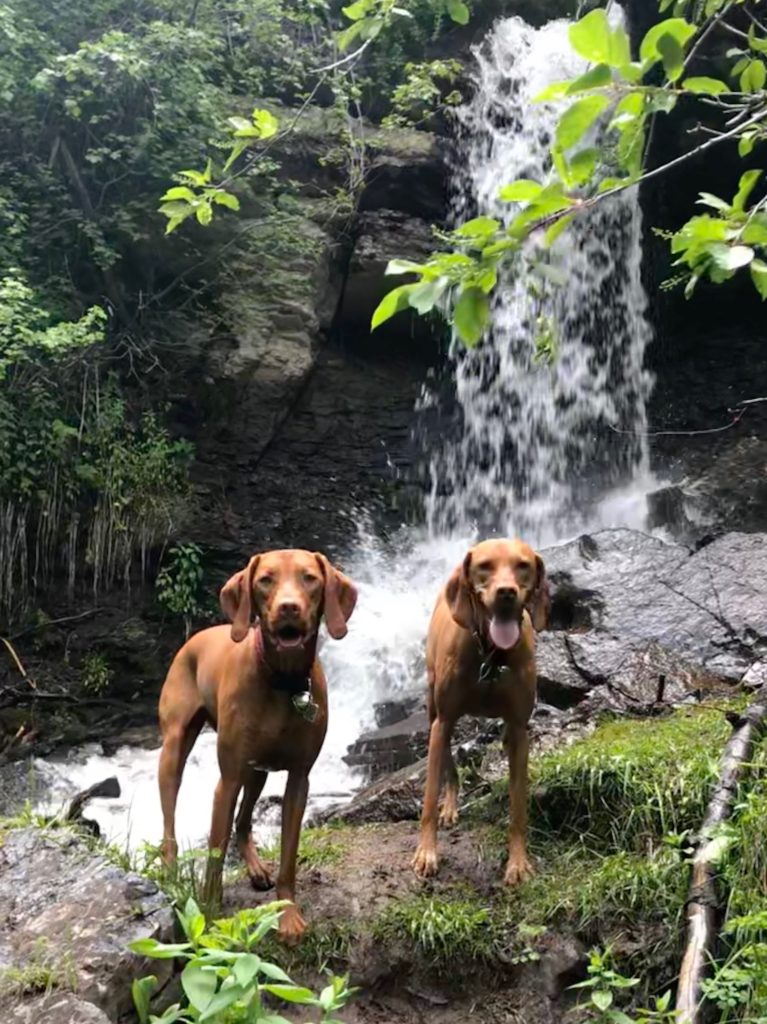 Halo also used this weekend to teach her daughter the finer points of swimming and retrieving. This is just what Cheeky needed! Aunt Karma isn't much of a swimmer, but Mama Halo swims like a fish! Watching Halo jump in and retrieve every stick, Cheeky picked it up quickly. By day 3, we could hardly get her out of the water!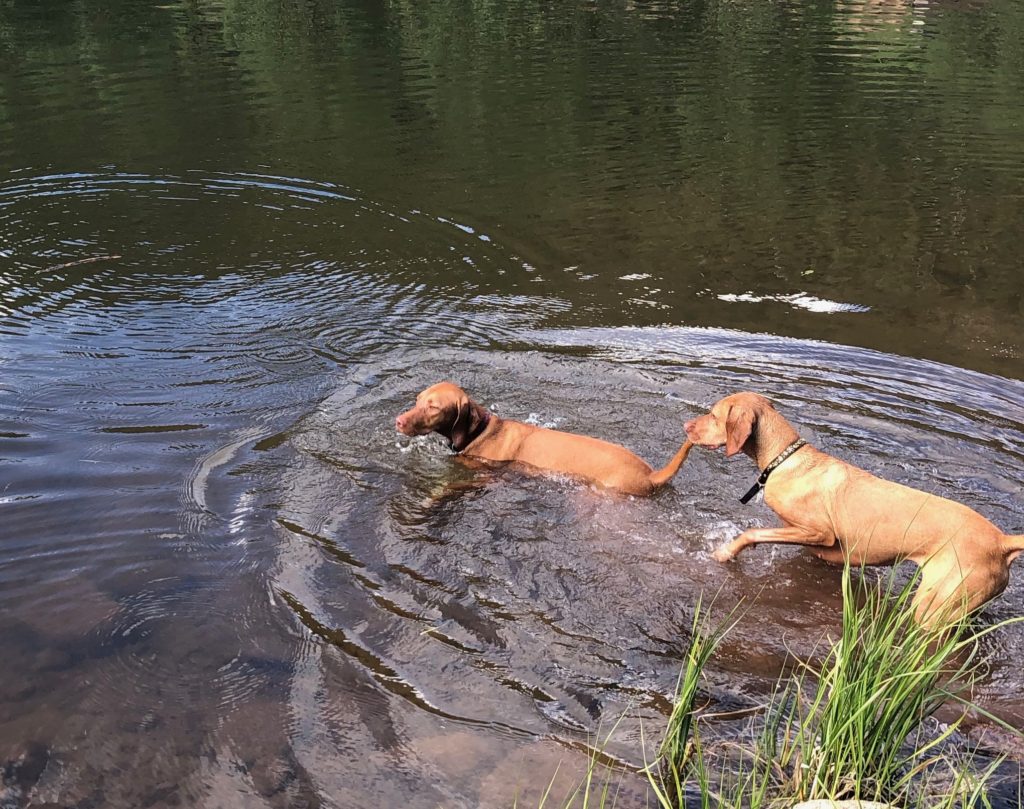 Saturday we cleaned up the condo and headed home, because Sunday was going to be all about Karma. Marc had stayed down in Denver all weekend with Schmavitz and Karma as we are having our house repainted this summer. Marc is super handy and has been re-doing a lot of the window frames and trim around our 1910 (yes, it's over 100 years old!) home, so it will be primed for new paint. With the paint deadline approaching he decided to stick it out at home. He did mention that Schmav especially seemed happy for the break from Cheeky!
But Sunday morning, Karma was ready for her one on one day with Mom. Since Karma finished her RATN title two weeks ago, we would be making her debut in the Open class this weekend. In the Open class, there is still one tunnel, and a climb is required, but now there are two rats, two litters, and two empty tubes.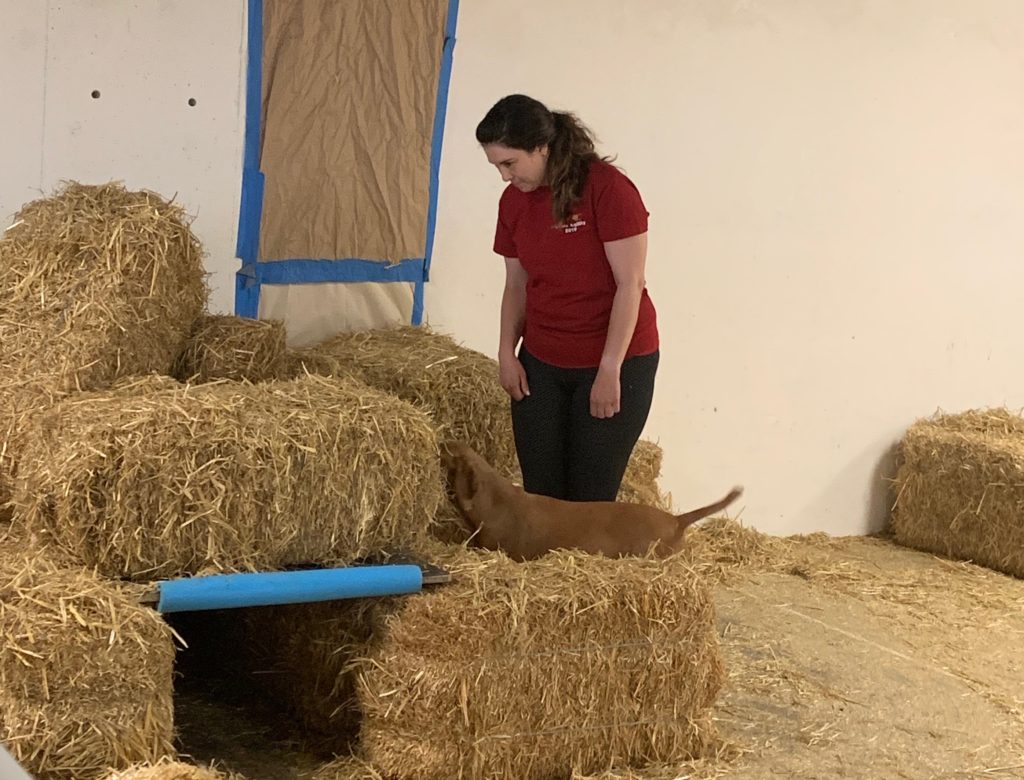 In our first attempt, Karma did it! The tunnel was no sweat for our agility star, and hopping up on a hay bale is no biggie. Karma found both of the real rats and Jenny was smart enough to call them! That's her first RATO leg! We were also there to cheer on our friends Rod & Neeta and their 3 Vizslas in the Novice class — pretty sure we will all be in the open class at the next trial! And our other friend Lindsay brought her puppy, Marmalade, to try out swimming at the dock diving event! It was a super fun day cheering each other on 🙂